Where Free Spirits
Are Welcome
Your Cozy Stay

In Santa Fe


At Las Palomas, no two rooms or Casitas are alike. Each one has its own, distinctive style. Some boast rustic wooden doors and full kitchens, while others feature vintage mid-century furniture accents and spacious sitting areas. Which one will you call home?
Why You'll Love It Here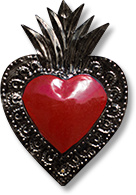 An Authentic Santa Fe Experience
Feel at home among the many colors and textures of authentic Southwest-style ambience in your room. A living tree welcomes you during check-in and as you gather for afternoon coffee in the lobby. Then, step out to browse quirky shops and nearby markets or venture beyond the city to hike or ski.
Living History
An original "composition" by legendary opera singer and visionary Neil Rosenshein, Las Palomas is housed inside a historic compound of Spanish Pueblo–style adobe structures interconnected by a network of brick paths. The peaceful surroundings of this quiet residential area are shaded by mature trees amidst secluded courtyards and flower gardens.
Service From the Heart
From its inception, everything about Las Palomas was designed to feel profoundly personal. This philosophy shines through the dedication of our friendly and attentive staff who lovingly prepare your delicious breakfast, brew your coffee, and maintain your comfortable and clean rooms.
Immersed In Culture
From the original artwork on the walls to the smallest details in the hand-woven rugs, Las Palomas immerses you in Southwest culture. Our superb location also beckons you to discover all Santa Fe has to offer. Step outside our property to explore the cool art scene of the nearby Railyard District. Tour our many museums and learn all about one of America's oldest capital cities.
What our Guests Feel
Historic Hotel
"This is a pretty, historic hotel with good made-to-order breakfast and good service. We got a casita with a wood-burning fireplace. Our room was large with a separate bedroom area, living room with fireplace and small kitchen area. Plenty to see and do in town."
Travelendude.
What our Guests Feel
"Short But Sweet Stay"
"My travel plans changed at the last minute and I booked a King casita for one night. My check in was easy, the desk staff polite, the casita private and with a fireplace. The breakfast burrito I had with a specially made Latte was exceptional. I hope to return."
SAVisitor.
What our Guests Feel
Wonderful Stay
"My son and I stayed for 3 nights and had such a wonderful stay. The staff were so friendly and helpful, they even put on a party for New Year's Eve. The location is great, only a 10 minute walk to the center of Santa Fe. We would highly recommend staying here."
Liz W..
Adventures
in Santa Fe
Steeped in ancient history and culture, Santa Fe will lead you from one adventure to the next. Known as the City Different, New Mexico's capital city has long been a center of gravity for artistic minds.